Egholm utility machines
Egholm utility machines are the most effective choice when you want to maximise your equipment. You can use the same machine to sweep, mow, weed, cut hedges, clear snow and much more.
With a utility machine, you can switch between your attachments quickly and easily without using tools. You can do it on your own without lifting anything and you don't have to worry about bent bolts or jammed oil couplings.



Perfect operation every day with a utility machine
Egholm utility machines help you keep all your outdoor environments clean, safe and enjoyable for everyone.
That is their main function. However, we also consider environmental factors in other ways, for example, by making our machines a comfortable working environment by reducing the noise and emissions the machines create.
Each utility machine offers a safe working environment with a fully hydraulic steering system and ergonomically correct seat, pedals, joystick and cab access.
With an Egholm utility machine, you only need one machine to efficiently tackle all seasonal tasks. We offer a wide range of attachments for our three machines, so you get a multi-machine that suits your needs and can solve all your tasks in cleaning (suction sweeper), garden and park maintenance and winter control.
We offer three basic machines for different needs.

Build your own Egholm machine
It's as quick as it's easy: Choose your utility machine - Park Ranger 2150, City Ranger 2260 or City Ranger 3070. For each machine you get several options for optional extras and attachments. Once you have built the configuration, you can convert it into a request for a demo, more technical information, rental information or a quote from a dealer to purchase your selected Egholm products.
Find your local Egholm dealer
Egholm machines are sold and serviced through a wide network of dealers and importers, also outside Denmark. And thanks to Egholm's subsidiary in Germany and branches in the UK and France, we have a strong presence in Europe.
We update and train our partners through frequent training sessions, so you are guaranteed the same great service no matter where you are in the country. Use our dealer directory to quickly find a dealer in your local area.
If, contrary to expectations, you don't find a dealer near you, please contact us and we will make sure that you are contacted by the dealer that covers your area.
Change of attachment
Quality attachments for a top result every single day - Egholm makes no compromises in quality. All attachments are carefully designed to supply the optimum performance in its specific area. Whenever you need to change attachments, it is easy to do so - without tools and with no heavy lifting.
Park Ranger 2150
Attachment change in less than 4 minutes without tools.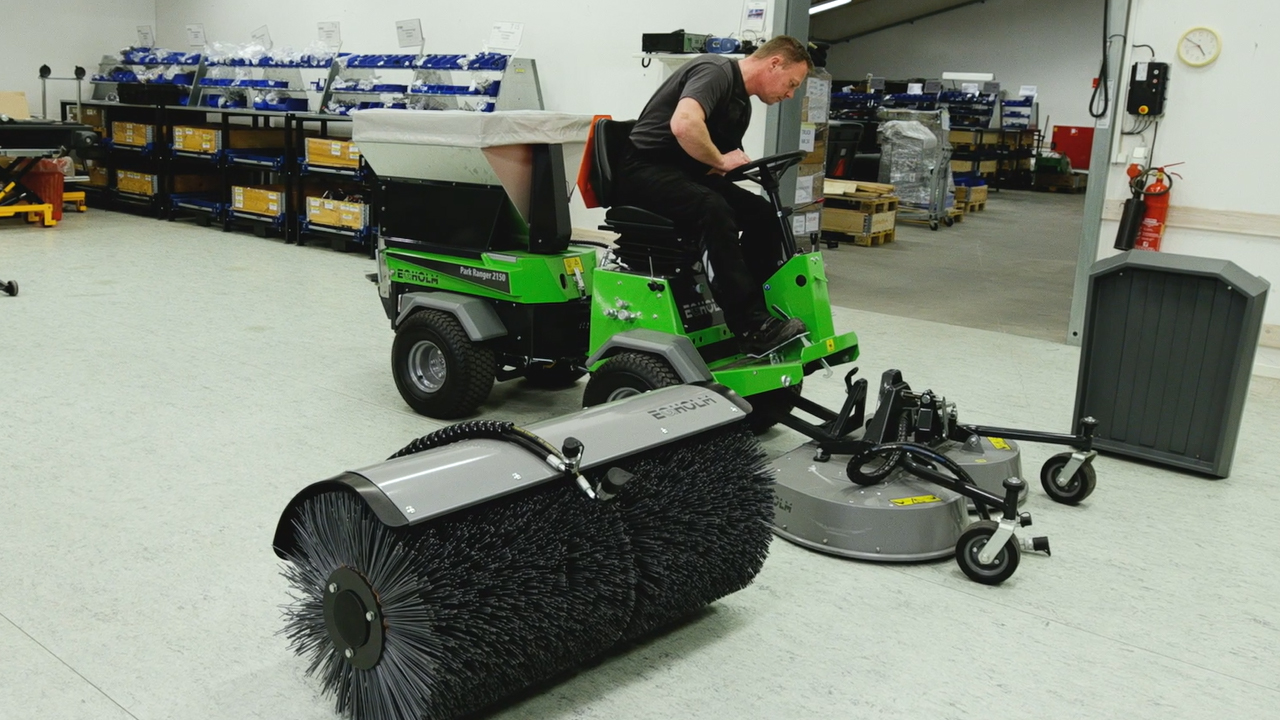 City Ranger 2260
Attachment change in less than 1 minute with Quick-shift.
City Ranger 3070
Attachment change in less than 1 minute with Quick-shift.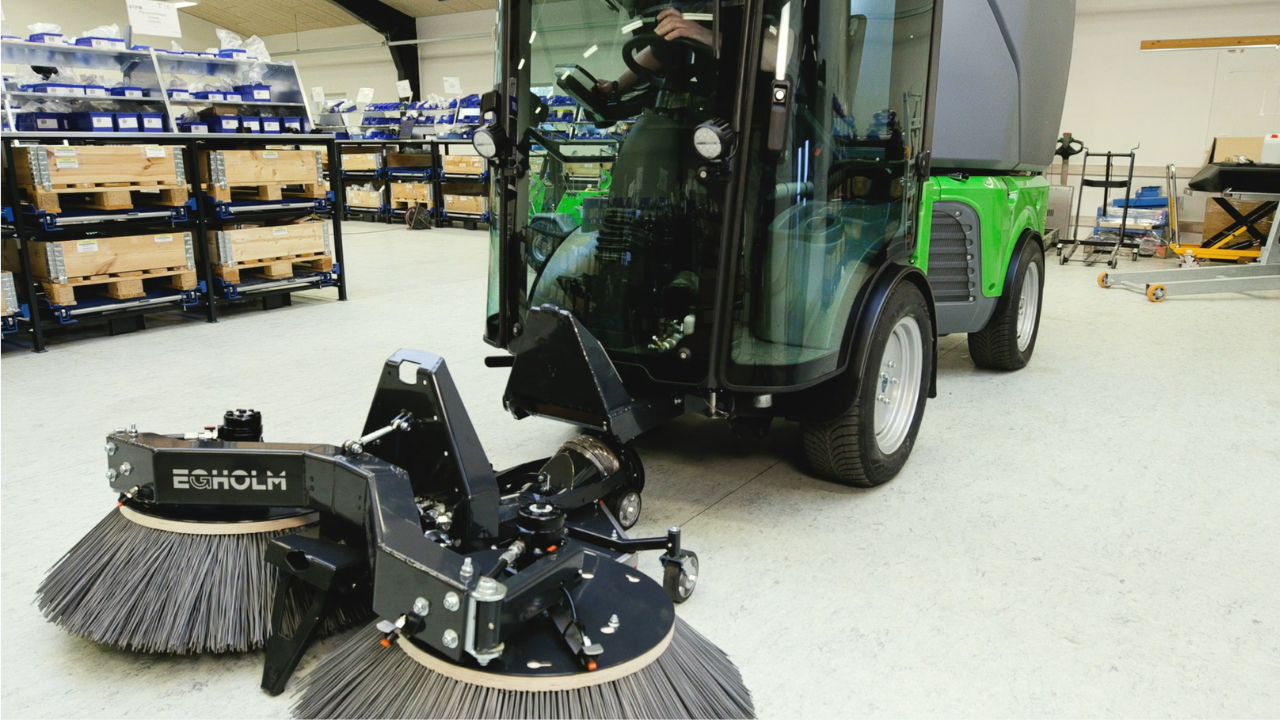 Egholm app
As the operator of the machine, you will always have information at your fingertips. You will find manuals, brochures, technical specifications, videos, drivers logbook, information on attachments and more. For Apple/Android mobile phones and tablets.
If you want to know more?
Contact us if you would like a demo, a quote or just want to know more about our utility machines. Fill in the form on the contact us page and tell us what we can help you with - the more precise your message is, the better we can respond.